Music
Das Wunderkammer: Emperor's New Violin Consort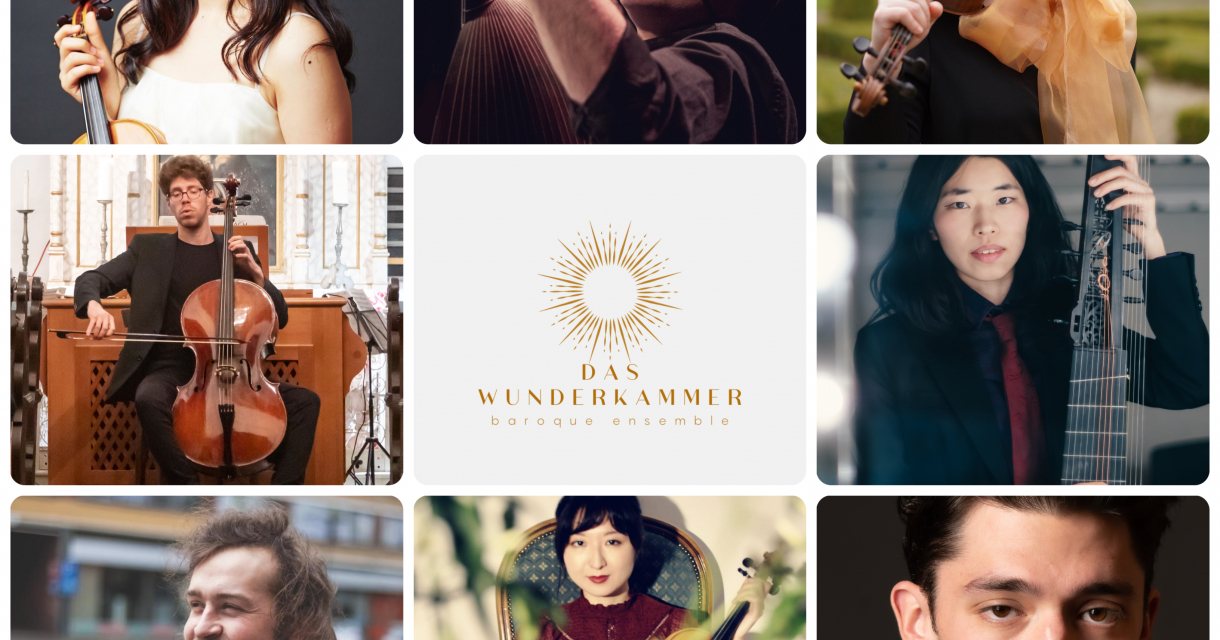 Das Wunderkammer presents a program exploring mid-17th Century Music in an outdoor concert series, in the form of a violin band.
Das Wunderkammer presents a concert that centers on the musical diversity of the mid-17th c. Habsburg splendor. Leopold I's reign over The Holy Roman Empire was an abundantly fruitful period for the arts. His cultural patronage, and particular fascination with theater and drama, allowed for a highly varied musical scene to flourish. These musical works are of an exceptional delight and grandeur, drawing deeply from this thespian cross-pollination.
The distinguished composer and violinist, Johann Schmelzer, maintained a notable friendship with Leopold I. As the ennobled Kapellmeister in Wien, Schmelzer molded Austro-German musical life and is remembered as an important taste-maker for the generations to follow. His styles and graces are credited as the major influence of the celebrated Salzburger composer, H.I.F. Biber.
Our program aims to run the full gamut of emotions and colors present in the Holy Roman 17th c.— dances and popular tunes, sacred chants, and theatrical moments, like processions and sword fights. We will perform these works in violin consort, a highly popular formation of the times, yet considered rather unusual nowadays.
PROGRAM
Johann Heinrich Schmelzer: Serenate con altre arie
Johann Heinrich Schmelzer: Sonata à 6 in A H.I.F.Biber: Nachtwächter Serenade
Antonio Bertali: Tausend Gülden
Heinrich Ignaz von Biber: Sonata a 6 in E
Johann Heinrich Schmelzer: Fechtschule (The Fencing School)
Attributed to Biber/Schmelzer: Sonata Jucunda
Duration: 50'
Violin/Viola: Clara Sawada, Yumina Ishii, Alexandre Turmel, Saaya Ikenoya, Jasper Snow
Cello: Mátyás Virág
Guitar/Theorbo: Asako Ueda, David Mackor
Dates and Times
Friday 30 July
19:00 - 20:00
Saturday 31 July
17:00 - 18:00
Café Hathor, Maliestraat 22.