Exhibition
Genomineerden Van Ommeren – De Voogt Prijs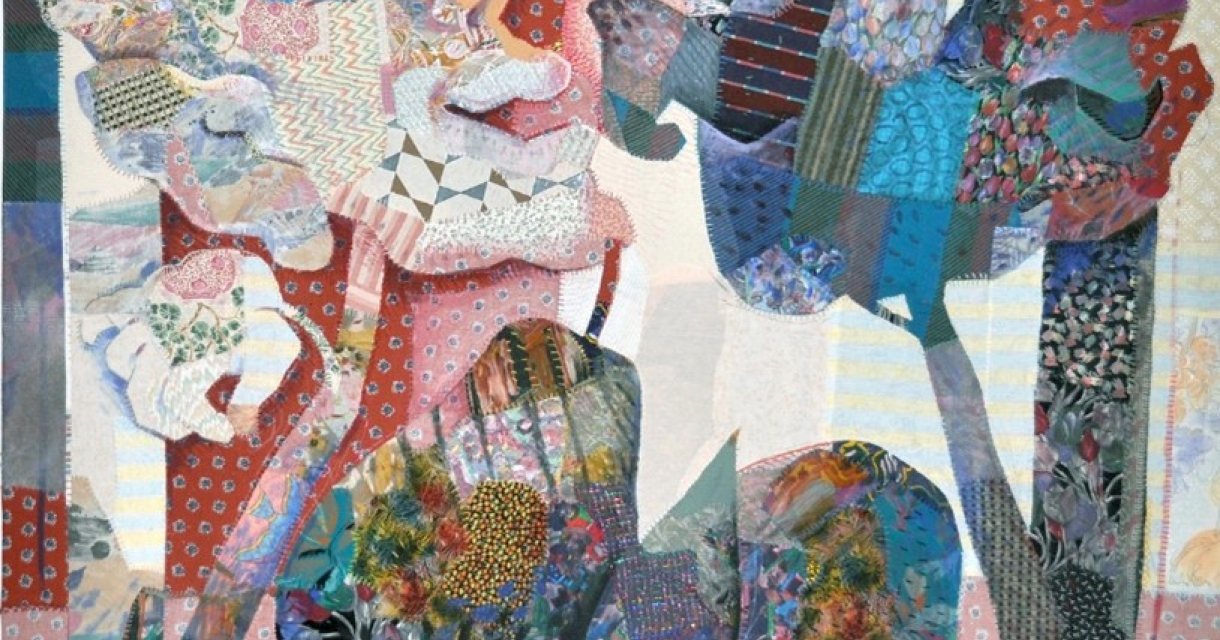 In addition to the prize money of € 5,000 for the winner, the Van Ommeren - De Voogt Foundation offers the three nominees, of the previous year, an exhibition in the coming year. Last year during the Autumn Salon of 2020, Leslie Gabriëlse, Jurjen Ravenhorst & Peter Zwaan were nominated for the Van Ommeren - De Voogt Prize 2020. Leslie Gabriëlse was ultimately chosen as the winner of the three. They now exhibit their work together.
Leslie Gabrielse:
In 1961 the decorative Industry formed a regular part of the curriculum at the Academy of Visual Arts in Rotterdam. In addition to modeling, painting with oil paint, this department also used fabric as a choice of material. "I was no stranger to dealing with fabrics; as a young man I was already active with needle and thread. So it was obvious that this field of study was my preference. Originally my work was figurative. From 1987 onwards my work gradually became more non-figurative. Apart from assignments - which remained figurative - abstract compositions gained the upper hand. Around 1990, more recognizable elements gradually reappeared in my work. Compositions with abstract and figurative elements became stronger. During this exhibition, some fabric applications produced between 1993 and 2007 will be on display."
Jurjen Ravenhorst:
"The instantly recognizable figuration has disappeared from my work in recent years. In terms of content, it has therefore become freer and more open. Quieter and more fundamental, it now shows even more clearly what it is really about. The origin of new work often lies in graphics, especially lithography. For many a difficult to fathom and also slow and physically demanding medium, but to me it offers an endless range of such specific possibilities that it makes the extra effort worthwhile. After seemingly carelessly made sketches in which I search for new forms and compositions, technical experiments are often the starting point. Sometimes the results give cause to look for a follow-up in other techniques as well."
Peter Zwaan:
Creating a series of mutated fish made me fascinated by human skin. I have studied techniques to depict them as realistically as possible. Modeling, making molds, casting silicone, implanting real hairs. For the nominated work 'Kaart' I started from a wrinkled sheet of paper. When making the skin I let myself be guided by the shapes in this paper, as if it comes to life and is transforming. A fact that artists have been working on for centuries: changing materials such as linen, oil paint and marble into living 'flesh'. By zooming in on the skin structures, an interesting abstraction is created at the same time. In this exhibition I will also show a number of related, human works.
Unfortunately, this event has already taken place. A new date for the next edition is not yet communicated to us.
View all upcoming events in The Hague in the agenda overview