Exhibition
Maddy Rentenaar - In company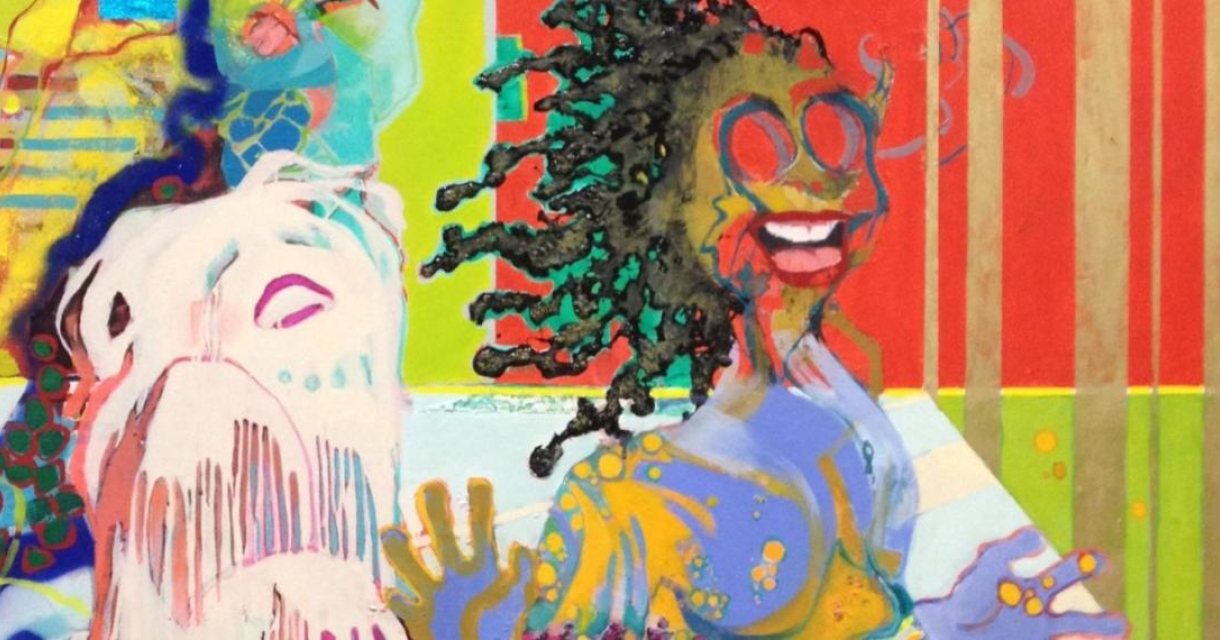 Maddy Rentenaar's work is figurative, originally two-dimensional, oil on canvas and gouache. In addition to paint, many other materials and structures are used, so that some parts even protrude so much that it becomes three-dimensional. Yet the whole is always to hang on the wall. It never stands alone in space. The subject is like "the world is a stage", the representation of all people, types, characters, colorful birds of paradise, creatures of different sizes and with a hue of many subtle shades. You can't think of it so crazy, but it exists, on this globe. "I look my eyes out every day."
"In company I am as long as I exist and I like to show it. One day I will be gone, but I will leave my traces and you will see that I have been there. Well, I have been painting for more than 40 years My impressions and thoughts nestle on meters of canvas and paper, while along the way I come across all sorts of interesting material. You could call the performance figurative, classic and narrative, but I improvise with the paint, pigments and other things. over the frame if necessary Out of the box, out of the painting (I quote my son here) With nail polish, silver and gold paint, chair legs, paper machée, Easter egg paper, dried leaves and so on. my field of vision can be of value and gets a new life in the stage of the work of art. 
I look and see that my environment keeps me company by being there. All that beauty, hilariously disturbing, deserves to be depicted. I seduce the viewer with this." - Says Maddy Rentenaar. 
Maddy Rentenaar studied at the Academy of Applied Arts in Maastricht, the city where she grew up, in the department of monumental design, painting and etching. Ultimately, she mainly focused on Paint.
Dates and Times
| | |
| --- | --- |
| Tuesday | 12:00 – 17:00 |
| Wednesday | 12:00 – 17:00 |
| Thursday | 12:00 – 17:00 |
| Friday | 12:00 – 17:00 |
| Saturday | 12:00 – 17:00 |
| Sunday | 12:00 – 17:00 |