Exhibition
Exhibition Entree
From the 4th of May until till 29th May, the new members of the Haagse Kunstkring will present their work in the exhibition 'Entrée'. 
The presentation of new members of the Hague Art Circle takes place annually in January. Unfortunately, due to the lockdown, that was not possible. Fortunately, the tide has turned and the exhibition can now be held. 
There is work on display by members of the Visual Arts and Design & Architecture departments who joined in 2021. With this exhibition they present themselves to the public, the Haagse Kunstkring and to each other. 
Gonda de Bles presents her work in the display case at the entrance. She had been a member as a visual artist for many years and was hired in 2021 as a poet at the Department of Arts, Theater and Film.
The participating artists are: Mariska Mallee, Margreeth Kortekaas, Dick Risselada, Cindy 't Hart, Willem Kerklaan, Thea Bonnecroy, Caroline Eier, Suzanne Bo, Rada de Witt, Eveline Klinkhamer, Sona Sahakian, Merel van Beek, Enny Kleikamp-van Leeuwen , Lynette de Vries-Myburgh, Elisabeth van Vreeswijk, Mitzi Meijs, Henk van Trigt, Rose-Marijke Weiss, Judith Aardse and Paul Wezenberg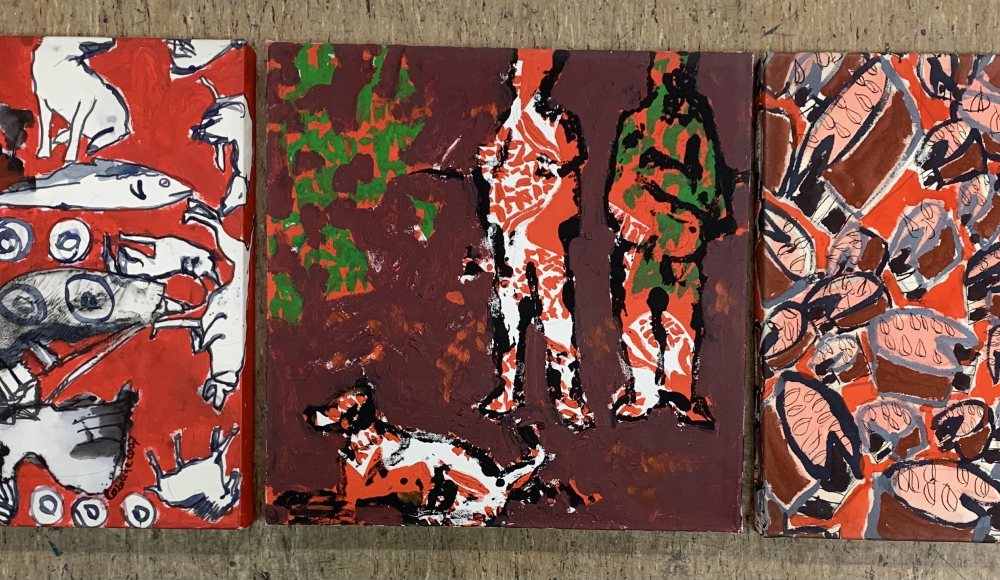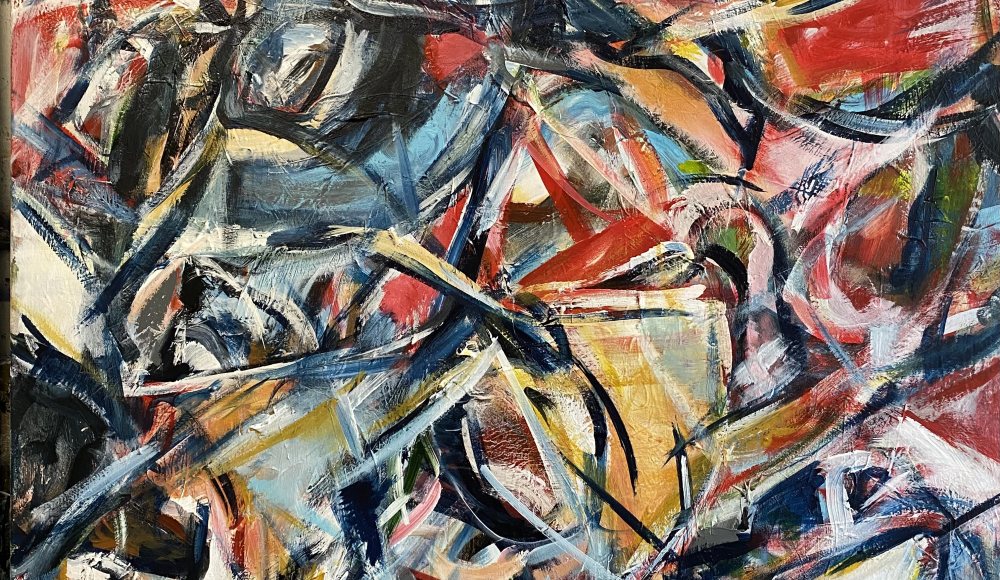 Dates and Times
| | |
| --- | --- |
| Wednesday | 12:00 – 17:00 |
| Thursday | 12:00 – 17:00 |
| Friday | 12:00 – 17:00 |
| Saturday | 13:00 – 17:00 |
| Sunday | 13:00 – 17:00 |