Exhibition
Nancy Scheffer van Overveldt -Mexico – Netherlands retrospective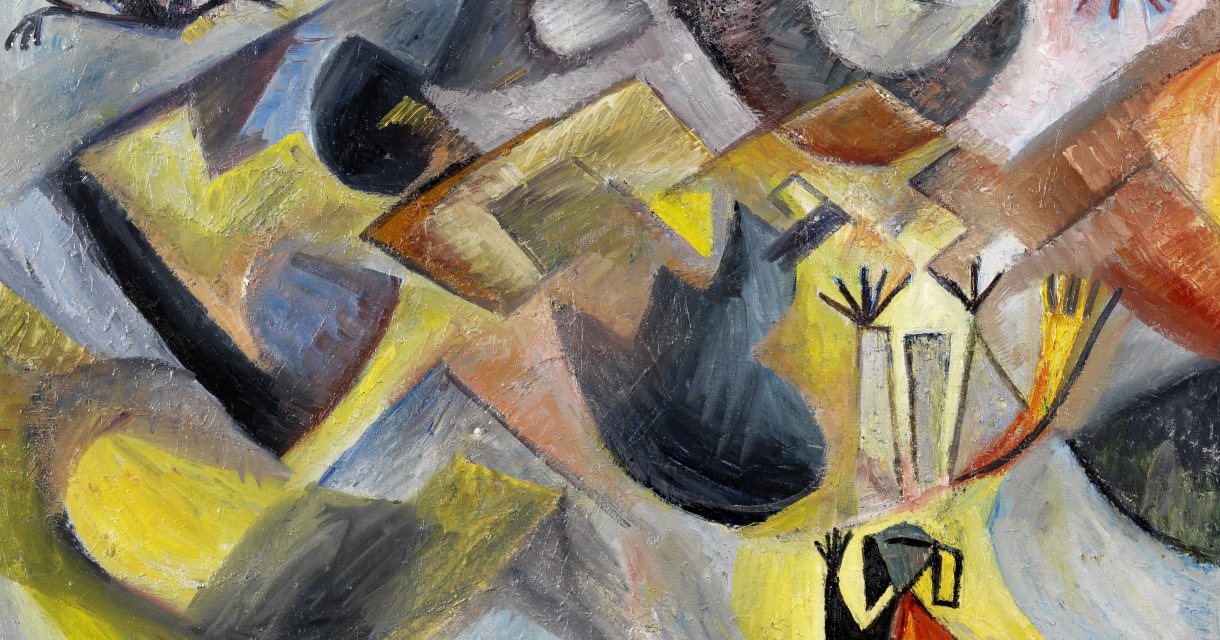 At a young age, Nancy turns out to be an inspired draftsman. She studied at the Royal Academy of Art in The Hague and later at the Académie André L'hote in Paris. In 1952 Nancy travels to Mexico. Raised during the war, she clings to her dreams as an independent woman amid the Mexican conformism of the 1950s and 1960s.
Nancy travels through the country with great interest and in her paintings depicts Mexican landscapes and figures from everyday life in an authentic way. With Dutch sobriety she moves with her bicycle through Mexican life and rhythm.
In 1976 she returns to the Netherlands, where the seasons and her inner journey are themes of transformation that are reflected in her work. Nancy has been a member of the 'Salón de la Plástica Mexicana' for more than 40 years and a member of the Flevoland Artists Association for 25 years. Nancy has exhibitions in several galleries and museums in New York, Mexico (Palacio de Bellas Artes, MMAC Museum), Amsterdam and London (October Gallery).
Nancy's paintings are characterized by rhythm, movement and layering. They are a source of inspiration for innovation, authenticity, women, diversity, living in two worlds, freedom and nature.
Dates and Times
19 November
–
11 December
| | |
| --- | --- |
| Tuesday | 12:00 – 17:00 |
| Wednesday | 12:00 – 17:00 |
| Thursday | 12:00 – 17:00 |
| Friday | 12:00 – 17:00 |
| Saturday | 12:00 – 17:00 |
| Sunday | 12:00 – 17:00 |