Exhibition
Bram Bogart - Painter of Format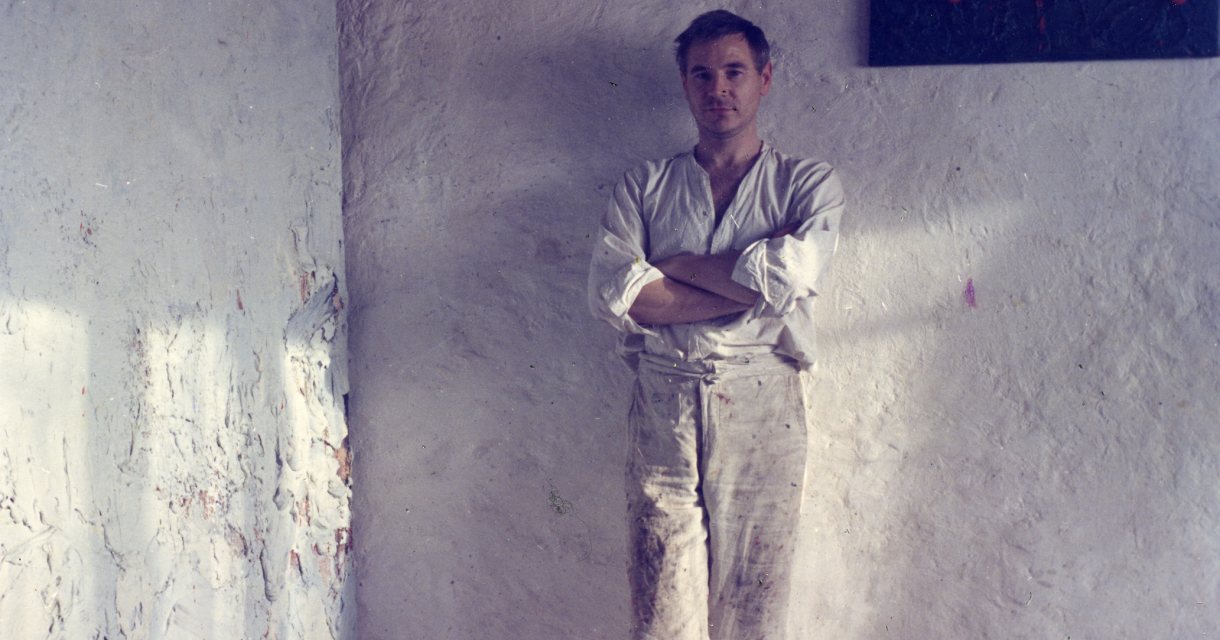 With this exhibition, Bogart is honored more than a hundred years after his birth in his native city. He is the founder of Dutch informal painting and a great example for the Delft painters Jan Schoonhoven and Jan Henderikse. The exhibition Bram Bogart. Painter of stature presents a cross-section of Bogart's idiosyncratic oeuvre, in which the city of Delft has always remained of great significance. Many works come from the private collection of the Van den Boogaart family, supplemented by pieces from leading national museums such as Kunstmuseum Den Haag, Centraal Museum Utrecht, and Museum Prinsenhof Delft's own collection. Most of the paintings from the family's collection are on display to the public for the first time.
The exhibition – which follows Bogart's development chronologically – shows that the physical environment and the circumstances in which he lives influence his work. The exhibition starts with the figurative flower still lifes, landscapes in oil paint and a self-portrait that he made while he lived in Delft. Then you see his work become more abstract as he spends periods in Paris, Rome and Ohain. The exhibition ends with the work he made in Kortenbos. These late works are in very large format, with heavy and thick layers of variegated paint. What is special is that, from the family collection, both Flowers, one of the first works from October 1939, and Jean et Jeanne, his last painting from 2011, can be admired for the first time in the exhibition Painter of size.
Love for Delft
The love for Delft is a recurring theme in Bram Bogart's work. References to the city are a common thread through his oeuvre; in titles of works, performances and use of color. For example, in 1984 Bogart exhibited thirteen works in the Prinsenhof with a blue and white color scheme under the title Les Bleus de Delft, a reference to Delft pottery. Also in Painter of format you can see the Delft theme in, among others, Vermeer (2003), De Prins (1990) and Prinsenhof (1963), both in the title and in the blue and white color scheme.
Introduction film: The world of Bogart
Through unique photo and film material from the large private archive of the Van den Boogaart family, visitors get a personal glimpse into the artist's life. The images, together with interview fragments and reflections of people from his environment, form a short introductory film. An arrangement of his studio with original objects from his workshop enhances the personal feeling and shows how, as his son Bram van den Boogaart Jr. puts it, "he was able to push the paint to its limits".
Presentation Our man in Paris
Simultaneously with the exhibition Bram Bogart. A painter of stature is also the presentation Our man in Paris. Bogart's influence on Schoonhoven and his friends can be seen. This presentation, curated by guest curator Antoon Melissen, shows a selection of twelve works from the years 1956-1959 that mark the origin of Dutch informal painting, of which Bogart is the founder.
Dates and Times
| | |
| --- | --- |
| Monday | 09:00 – 17:00 |
| Tuesday | 09:00 – 17:00 |
| Wednesday | 09:00 – 17:00 |
| Thursday | 09:00 – 17:00 |
| Friday | 09:00 – 17:00 |
| Saturday | 09:00 – 17:00 |
| Sunday | 09:00 – 17:00 |
Op feestdagen gelden aangepaste openingstijden.