Exhibition
Exhibition Project plan K=?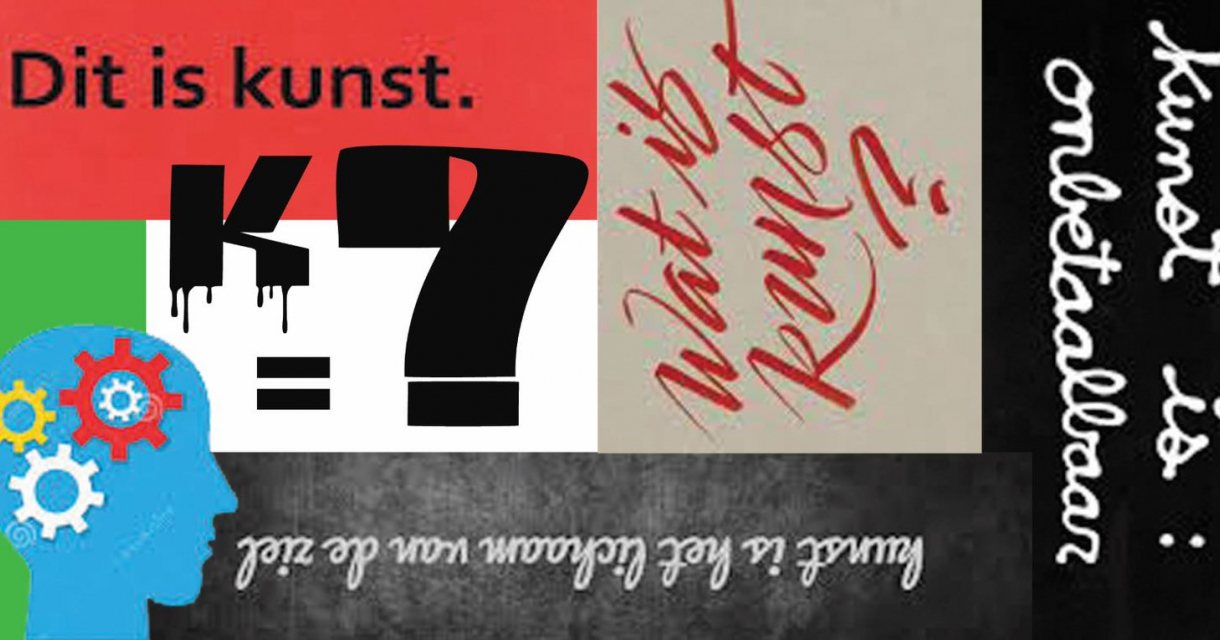 Project plan K=? of the Topaze Foundation is an art project with workshops, research and an exhibition where questions about art have been the starting point. The exhibition can be seen in the Atrium The Hague from November 23 to December 10 and consists of a landscape of people and portraits from The Hague, of 'analog selfies' (self-portrait). 
Art 
What is art? What does art mean? Where can you find art? Can art make something clear? But above all: What does art do with and for you? This was the starting point for this project that ran for 2 years. Participants in the workshops consisted of various ages and cultural backgrounds. These questions led to a lot of different input and conversations and based on their own outcome have to make an 'analog selfie' (self-portrait).
Art is not accessible or self-evident to everyone. To some it seems far removed from them. By participating in the project, knowledge was gained about taking a self-portrait, photographing a portrait and/or making a large painting. The process of making a self-portrait was confronting and educational for all participants. During this creative process, steps emerge, such as persevering if you are not satisfied, solving this problem and starting over to achieve the desired result. The participants learned various techniques in a playful way. By placing all the works together, a landscape has been created of the diverse inhabitants that The Hague knows. All the results of this research have been mapped out and are displayed. 
Topaze Foundation
The initiator of this art project is the Topaze Foundation. Topaze is an artist collective based in The Hague. By combining different backgrounds; photography, fashion and spatial design, Topaze has developed a unique contemporary colorful style. In addition, the designers are active as DJs, musicians and lighting technicians.
Topaze specializes in transforming any space, indoors or out, large or small. Topaze's designs have been featured at festivals such as The Hague Jazz Festival, Lowlands, North Sea Jazz Festival, Haschiba, and by artists such as Anouk, Krezip, Cesar Zuiderwijk and Joss Stone. Topaze's concepts are also applied in art projects in urban renewal districts, schools and workshops. Different designs of Topaze have been used at festivals, on clothing and various products.
As a result, the artists have developed a lot of experience and skills in the field of design from analog to digital, street art, spatial working and painting. The artists of Topaze are pioneers in the field of using art at large events, in order to reach a large audience and to interact with the public.
Topaze wants to break the elitist status of the arts by bringing the art to the people. This makes it accessible and there is more cultural participation of different groups of people. Art projects have been devised by these involved artists especially for the various target groups. Various participants participate in these art projects through creative expressions in the fields of painting, drawing and street art, as well as dance and music. Since 2008, the Topaze artists have shown that they find it important that art and culture is accessible to everyone.
By being active in The Hague's neighborhoods such as Escamp, the Schilderswijk and Transvaal in recent years, the artists have gained a lot of experience in working with diverse target groups, different from background and age. Many projects have been realized in which many people have been able to participate. 
The artists have especially gained a lot of experience by working together with young people, anticipating their perceptions and involving young people in the realization of art projects. Many schools come to Topaze's workshop for workshops and the artists mainly work with those young people who have little or no contact with art and culture. 
More information can be found at www.topaze.net.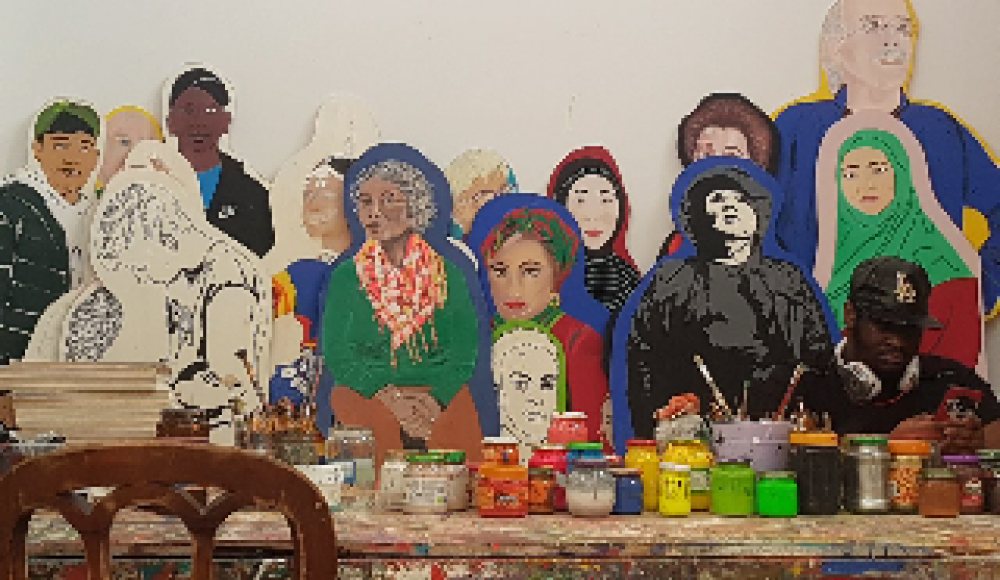 Dates and Times
23 November
–
10 December
| | |
| --- | --- |
| Monday | 07:00 – 19:00 |
| Tuesday | 07:00 – 19:00 |
| Wednesday | 07:00 – 19:00 |
| Thursday | 07:00 – 21:30 |
| Friday | 07:00 – 19:00 |
| Saturday | 09:30 – 17:00 |