Exhibition
Picasso's Guernica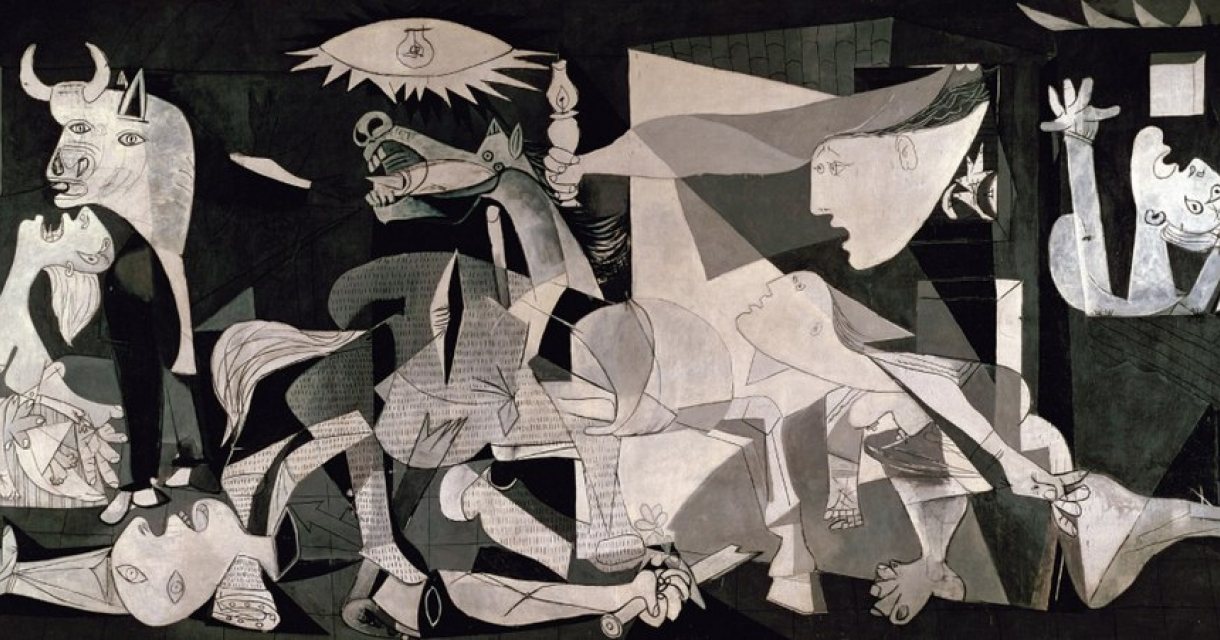 In 2020 we celebrate and commemorate 75 years of freedom. As part of this celebration Atrium City Hall is displaying a striking, life-size reproduction of Pablo Picasso's seminal work Guernica from March 30 until April 18.

Picasso's iconic painting depicts the first time a European city was bombed during World War II in the Spanish town of Guernica . It became a global symbol of the human suffering that comes paired with such bombardments as would later be the case in Rotterdam, Dresden, and Canterbury. Equally poignant examples can be found even in the present day. Guernica serves to remind us of the importance of continuously striving to achieve peace and freedom, but on a small and large scale.
 
M&H
M&H are the designers of this exhibition. They have been before in the Atrium with the exhibitions 100X Rietveld, 2.000X Dick Bruna and Paper Planes. They are in Rotterdam based company that designs and rents out flexible and beautiful exhibitions on architecture, Dutch design and literature/graphic design. They love working out interesting topics into an ingenious expo. They travel around the world with their exhibitions. You can find them in museums, galleries, town halls, hospitals and libraries. Happy clients are the Amsterdam Public Library, Rotterdam Sophia Children's Hospital, Technical University Delft, Hangaram Design Museum in Seoul and Atrium City Hall.
Unfortunately, this event has expired
View all upcoming events in The Hague in the agenda overview