Exhibition
TBC Photovoices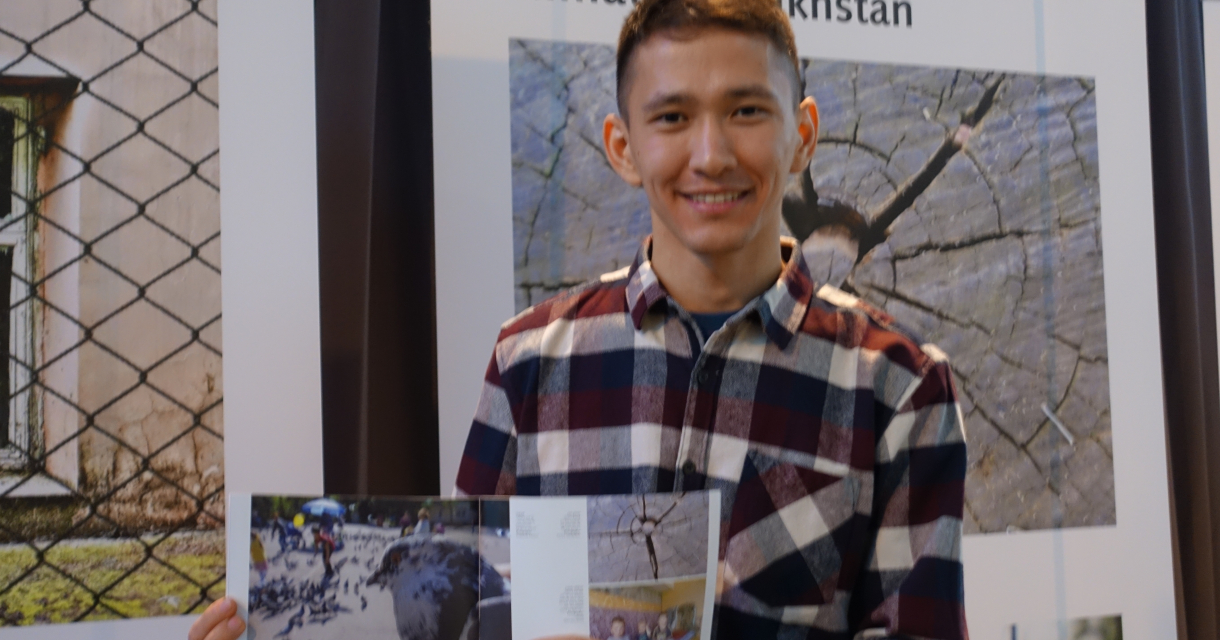 Tuberculosis (TB) is the deadliest infectious disease in the world, with 10 million new TB patients annually and over 1.4 million people dying from TB in 2018 alone, leaving families behind in despair and poverty.
Who is KNCV?
KNCV Tuberculosis Foundation has been fighting TB since its establishment in 1903 as a collaborative effort by several private local TB control initiatives in the Netherlands. Over the past 116 years, the organization has acquired indispensable knowledge and experience in the field of effective TB control, resulting in pre-elimination in the Netherlands and significant contributions to global evidence generation, policy development and TB program implementation worldwide.
Why is TB stigma a problem?
Stigma and discrimination are recognised as some of the most commonly identified barriers for people affected by TB to access health services. Reducing TB stigma is therefore essential in fighting the epidemic because it hinders care seeking, contact tracing, outbreak investigations, treatment initiation, adherence and quality of care.
TB Stigma also deprives people with TB of their rights and the respect of others. Ultimately it can also contribute to catastrophic costs when people with TB are pushed out of their homes, communities and jobs – losing their security, support system and means of income. Stigma not only harms patients, but also erodes health care workers' commitment to high quality care. An effective approach must therefore protect everyone's rights as a cornerstone of patient-centred care. 
The idea behind TB Photovoices
KNCV Tuberculosis Foundation's (KNCV) philosophy on reducing TB stigma is to build empathy and mutual respect among communities, health care workers and people affected by TB. It aims to reduce the tendency to label, blame, shame and control by strengthening the awareness of our own judgements. To do so, KNCV has developed several innovative tools to understand, measure, assess and effectively address TB stigma at its root. One of these tools is TB Photovoices.
Photovoices is a methodology that creates opportunities for marginalized people by giving them the chance to tell their story and give expression to their voice. It provides cameras so they can take photographs to help others see the world through their eyes. Taking these photographs and telling stories related to the photos, are believed to be empowering. Once people are empowered, they hopefully are more likely to advocate for an improved quality of life, for themselves and their communities.
KNCV's TB Photovoices is built on the same principles and philosophy but has taken it to another level by additionally utilising it as a means of self-exploration, counselling and support. We have adapted it into an intervention which guides patients and ex-patients through a personal transformation process using photography to understand and communicate the context and emotions surrounding TB as a disease. The intervention aims to rebuild and strengthen self-esteem through group coaching and by teaching people affected by TB how to use photodocumentary to express and process their emotions and feelings.
In this exhibition you can view the work of an incredible group of TB champions who participated in the TB Photovoice sessions in Almaty, Kazakhstan; Manila, the Philippines; and Uyo and Lagos, Nigeria. We are grateful for the privilege to publish their contributions and stories in this exhibition. Lastly, we are indebted to the Ministry of Foreign Affairs of the Netherlands (DGIS) whose support made this initiative possible.
Unfortunately, this event has expired
View all upcoming events in The Hague in the agenda overview