Exhibition
Beyond the Bounds - A Shelter City Exhibition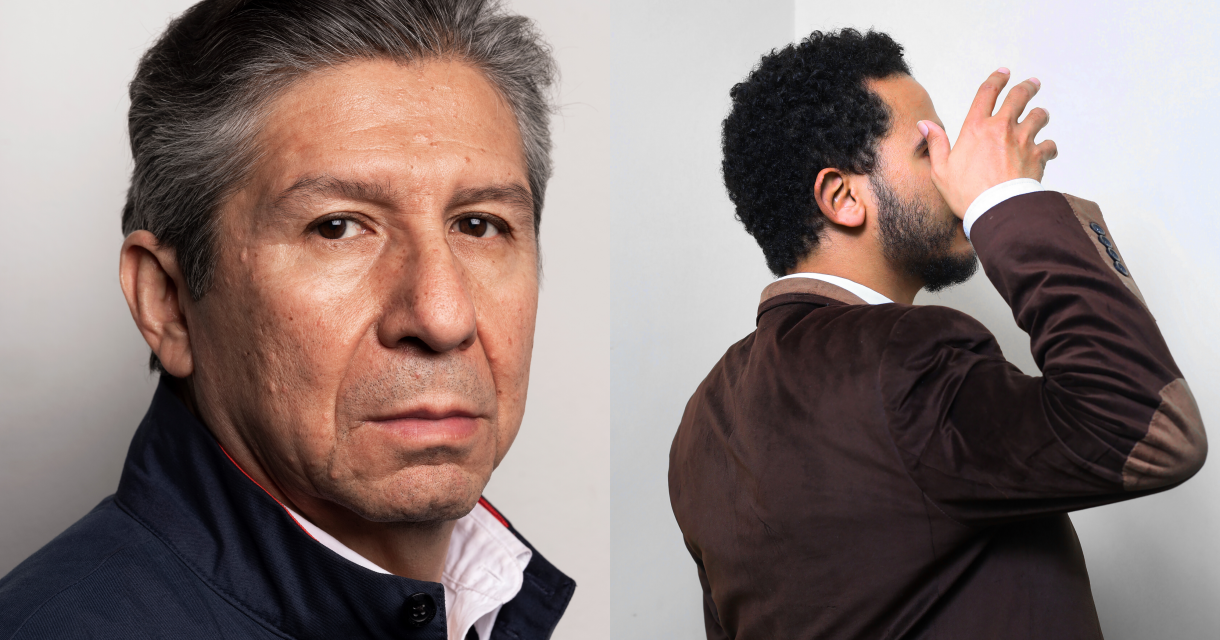 From 28 February to 26 March 2020, Atrium of The Hague City Hall will host the 'Shelter City exhibition: Beyond the Bounds' featuring the stories of six human rights defenders that temporarily stayed in the Netherlands for three months to rest and catch their breath in a safe space. The exhibition leaves the word activist at the door, and invites you in to get to know the human side of activism through the stories of Jose, Tama, Kimsor, William, Baryalai, and Khaled. The exhibition is created by photographer Bebe Blanco Agterberg and graphic designer Edward Dżulaj, and is developed by Hague-based human rights organisation, Justice and Peace Netherlands with the support of the Dutch Nationale Postcode Loterij and the Dutch Ministry of Foreign Affairs.
Activist
The term 'Activist' can often feel far-removed for many. Who are they? What do they do? Through this exhibition by photographer Bebe Blanco Agterberg, graphic designer Edward Dżulaj and Hague-based organisation Justice and Peace Netherlands of moving visuals, audio, portraits, photos from their daily lives and work, you will come closer to the cause, the sacrifices, and the fire burning within through the stories of six human rights defenders who stayed for three months in the Netherlands and The Hague. The exhibition pays tribute to the stories of those on the front line defending freedoms and standing up for justice worldwide and acknowledges the vital role they play locally, nationally and internationally in protecting and promoting human rights, often with personal sacrifices.
www.bebeblanco.com
www.edwardjuly.com
www.justiceandpeace.nl
 
Shelter City
The six stories portrayed in the exhibition are of participants from the Dutch Shelter City initiative, an initiative that began eight years ago in the city of Peace and Justice, The Hague. Human rights defenders around the world often face intense pressures and dangers because of their work and sometimes even their identity. Each year, the city of The Hague and eleven other Dutch cities host 30 human rights defenders that are threatened for a period of three months to catch their breath in a safe space. During this time, they can continue their work safely, take a break, focus on themselves, build their capacities, expand their network, and access wellbeing or medical services. Through this local city initiative, the goal is to contribute to the sustainability of the human rights movement, reclaiming space for civil society, building solidarity and engagement at the city-level and providing support to those that selflessly dedicate their lives for others.
 
Movies that Matter Festival
The mission of Movies that Matter is to open people's eyes to human rights through film. Moving images can create insight into human rights with their emotional and immediate impact, and encourage dialogue about it. That is why they organize an annual film festival in the Filmhuis and Theater on the Spui in The Hague and there are exhibitions in the Atrium of the City Hall of The Hague around the period of the festival. The Movies that Matter Festival is from March 20 until March 28, 2020.
www.moviesthatmatter.nl

Atrium City Hall
The Atrium is the central meeting place in The Hague City Hall, where cultural, educational, social and commercial activities are organised for residents and visitors. The Atrium City Hall foundation is responsible for organising these different activities in the Atrium, such as the exhibition Beyond the Bounds.
www.atriumcityhall.nl
Unfortunately, this event has expired
View all upcoming events in The Hague in the agenda overview