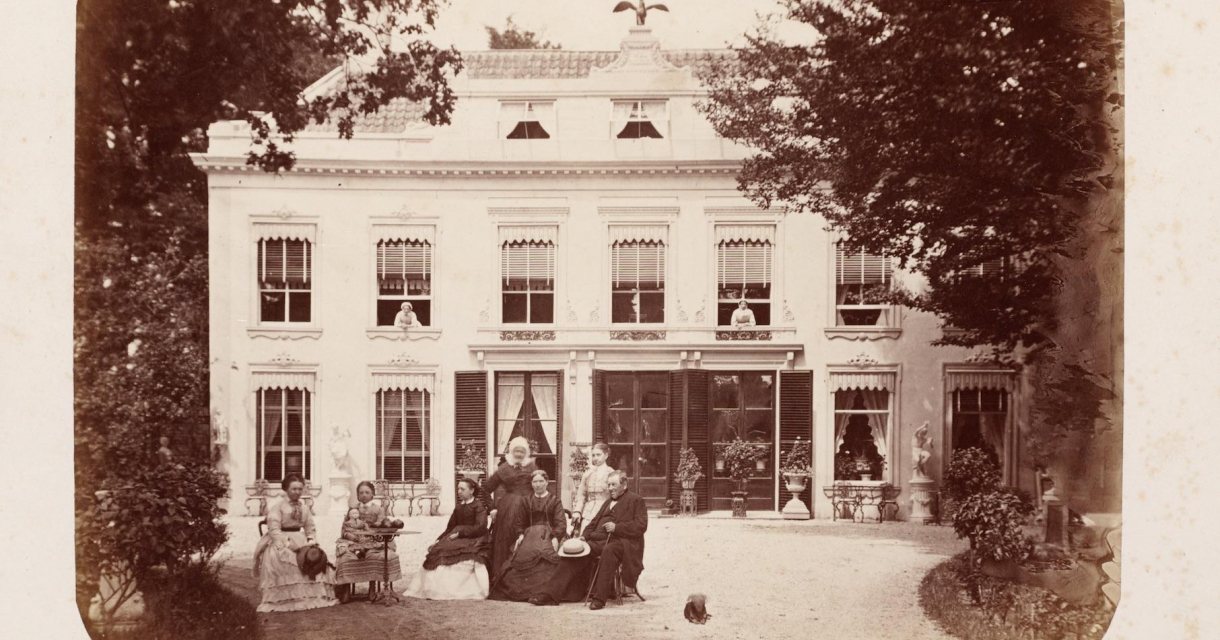 As early as the 18th century, Rijswijk was known for its many country estates – especially the beautifully landscaped gardens attract admiration – where wealthy citizens from The Hague and Delft sought refuge during the warm summer months. Rijswijk had an unusually large number of country estates, no fewer than 43! Most were on both sides of the Van Vredenburchweg, on the banks of the Vliet and some on the edge of the village. It is remarkable that almost all of them already existed around 1700.
The Buiten Leven exhibition zooms in on life in the country estates. What did a country house look like and what were the essential parts. Who lived there and who worked there, in short what did the daily ins and outs look like. And, not unimportant, how could a country estate yield and be maintained.
Fortunes were spent building the country houses and the landscaping and decoration of the parks around the house. Originally the gardens had a symmetrical layout, with straight paths and beds grouped along a central axis, from about 1780 they gave way to a 'natural' layout with lawns, groups of trees, flower beds and winding footpaths.
However, a country estate also had to be profitable. The maintenance of a country estate required a lot of money every year and there had to be income in return. This income came mainly from the sale of crops, from rents and the sale of wood. Negative exploitation often led to sale and eventually demolition. But the increasing demand for building land also tempted many owners to (partly) sell their property, which meant the end for many Rijswijk country estates from around 1900.
Dates and Times
| | |
| --- | --- |
| Tuesday | 11:00 – 17:00 |
| Wednesday | 11:00 – 17:00 |
| Thursday | 11:00 – 17:00 |
| Friday | 11:00 – 17:00 |
| Saturday | 11:00 – 17:00 |
| Sunday | 11:00 – 17:00 |