Music
Christmas-Sing-ALong in the Atrium of the City Hall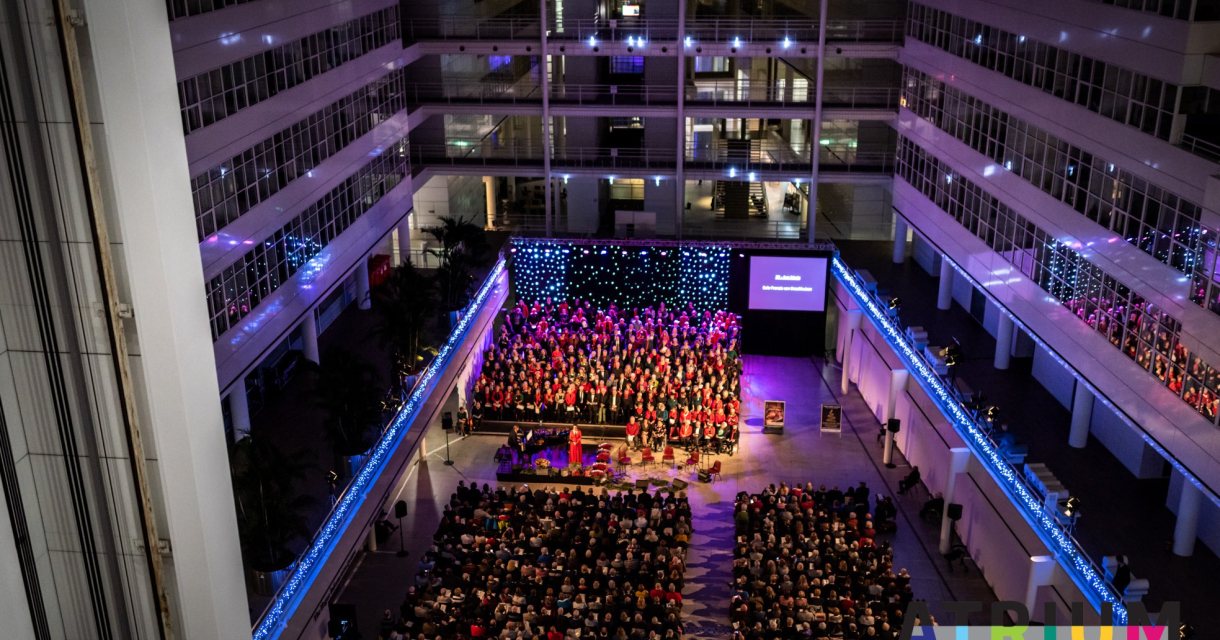 The sixth edition of the special Christmas Sing-ALong will be held in the Atrium of the City Hall in The Hague on Sunday evening, 18 December from 20:00 to 22:00 hours. A Christmas Choir with 350 individual members and more than 1.000 visitors can enjoy and sing along to traditional Dutch, English and this also French Christmas Carols under the inspiring leadership of Gregor Bak with a guest appearance by 'dramatic soprano' and TV personality Francis van Broekhuizen. This year Phillippe Elan will be an additional guest artist. Philippe recorded the hit Les Vacances in 2021 with Gregor and Francis.
Registration Christmas Choir 2022 (closed)
Registrations for the Christmas Choir in 2022 are closed.
Omroep West
This year Omroep West will be present again to record the entire Christmas Concert. The broadcasting on TV West will be on December 23 & 26 as of 17:00 hours, continuously.
Ticket Sale
The first opportunity to buy tickets for the Christmas-Sing-ALong 2022 is on Tuesday, December 6, 2022 as of 20 hours at the Atrium of teh City Hall of The Hague. A ticket cost 10 euros per person and by showing your personal Ooievaarspas, a ticket cost 5 euros per person.
For more information, go to www.kerstsingalong.nl.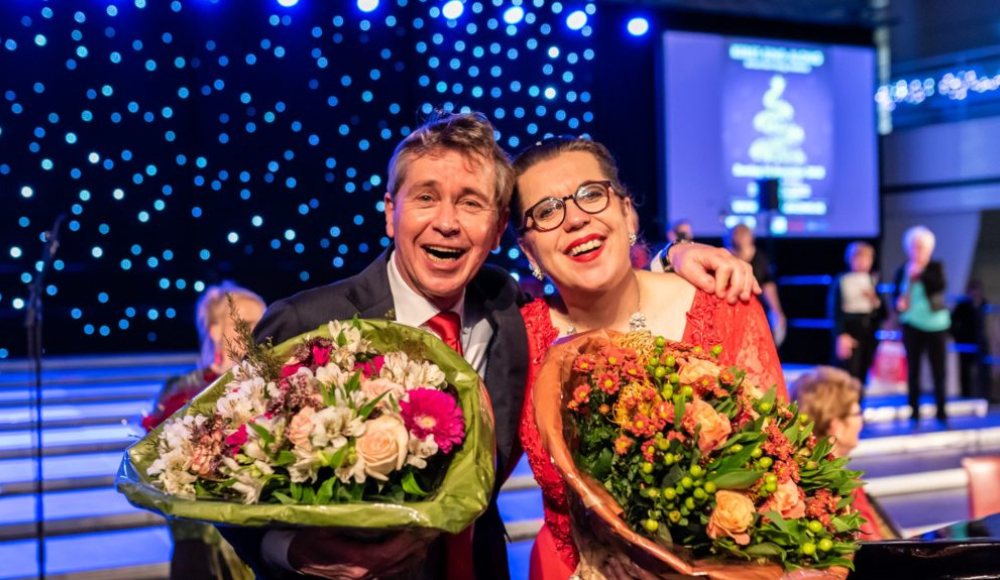 Dates and Times
Sunday 18 December
20:00 - 22:00