Exhibition
This far and further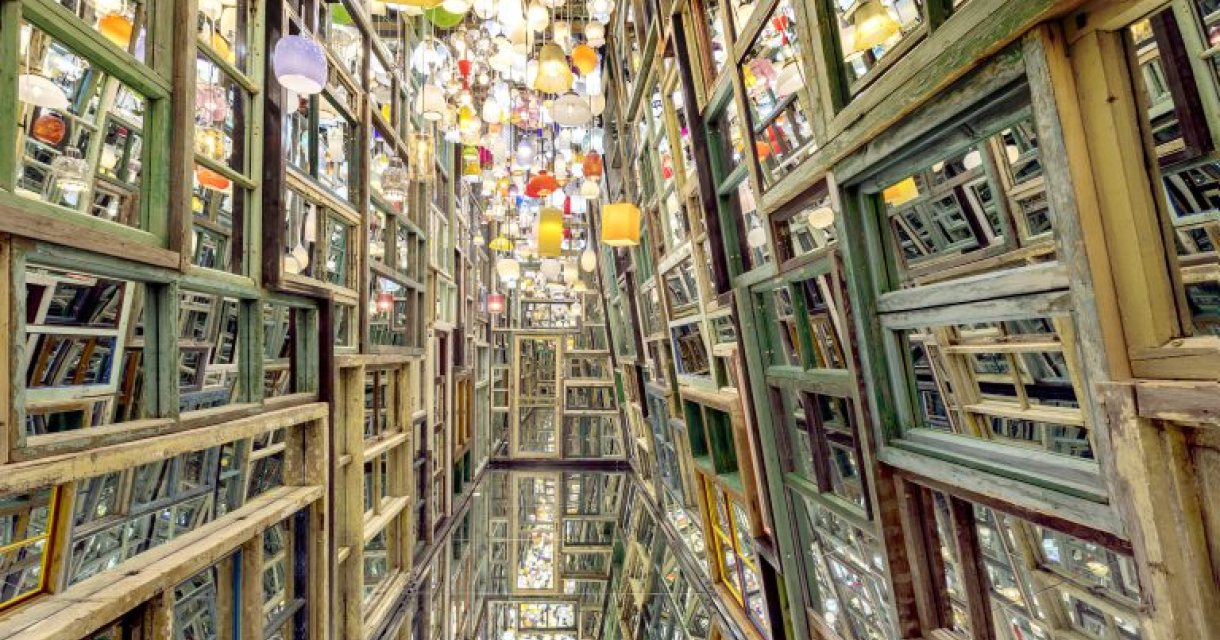 How can we paint a hopeful picture for the future together in these bizarre times? Museum Voorlinden is marking time in the new collection exhibition Until here and beyond and shows how artists are exploring other avenues.
Artists are particularly good at thinking in terms of possibilities. Dreaming out loud, creating new images and creating different perspectives is often their main motivation. Art stimulates, challenges, moves and encourages thinking in new directions. With Up to here and beyond, Museum Voorlinden offers a selection of works of art that encourage the creation of new vistas. The collection exhibition is populated by artists who take a sharp look at our society, put their finger on pain points, use their imagination to take new directions and propose other ways of looking.
Along the tipping point
The collection exhibition Until here and beyond includes works by Ai Weiwei, Yoan Capote, Edith Dekyndt, Man Ray, Shilpa Gupta, Alicja Kwade, Kader Attia, Guido Geelen, Song Dong, Zhanna Kadyrova, Tacita Dean and François Morellet. For the visitor, the exhibition feels like a journey that starts with a rattling world, continues past a tipping point and then leads to new ways of looking. The chosen works incite desire and action; they offer starting points for visualizing a hopeful and connecting picture of the future together.
Dates and Times
| | |
| --- | --- |
| Monday | 11:00 – 17:00 |
| Tuesday | 11:00 – 17:00 |
| Wednesday | 11:00 – 17:00 |
| Thursday | 11:00 – 17:00 |
| Friday | 11:00 – 17:00 |
| Saturday | 11:00 – 17:00 |
| Sunday | 11:00 – 17:00 |
The museum is open on Christmas Day, Boxing Day, New Year's Eve and New Year's Day.
€ 8,50 - € 19,50
| | |
| --- | --- |
| t/m 12 jaar | Gratis |
| 13 t/m 18 jaar | € 8,50 |
| Normaal | € 19,50 |